Recollections From Paul White & Hugh Robjohns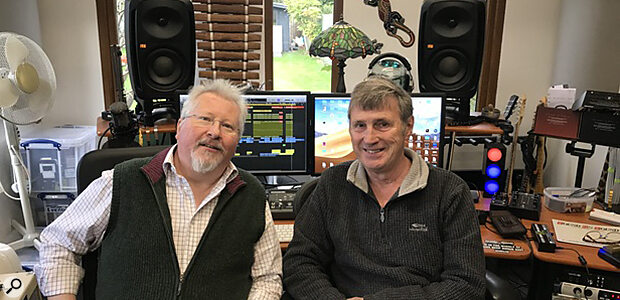 Paul White and Hugh Robjohns discuss the evolution of recording from the perspective of their own experiences, starting with analogue tape and ending with computer-based digital systems.
Chapters
00:00 - Introduction
00:25 - Early Memories Of Recording
02:47 - Simul-sync
03:40 - First Multitrack Experience
07:03 - Noise Reduction
10:12 - Favourite and Worst Tape Moments
12:07 - Digital Recording
14:15 - Early Computer Recording
16:47 - Digital Storage
18:06 - The Early DAWs
19:16 - Modern DAWs
20:15 - Data Backups and Cloud Storage
Presenter: Paul White - Biog
Paul White initially trained in electronics at the Royal Radar Establishment in Malvern then went on to work with Malvern Instruments, a company specialising in laser analysis equipment, before moving into technical writing.
He joined the Sound On Sound team in 1991 where he became Editor In Chief, a position he held for many years before becoming Executive Editor in 2020. Paul has written more than 20 recording and music technology textbooks, the latest being The Producer's Manual.
Having established his own multitrack home studio in the 1980s Paul has worked with many notable names, including guitarists Bert Jansch and Gordon Giltrap. He's played in various bands over the years and currently collaborates with Malvern musician Mark Soden, under the name of Cydonia Collective. Paul still performs live claiming that as he has suffered for his music he doesn't see why everyone else shouldn't too!
Presenter: Hugh Robjohns - Biog
Hugh Robjohns has been Sound On Sound´s Technical Editor since 1997. Prior to that he worked in a variety of (mostly) sound-related roles in BBC Television, ending up as a Sound Operations Lecturer at the BBC´s technical training centre. He continues to provide audio consultancy and bespoke broadcast audio training services all over the world, lectures at professional and public conventions, and occasionally records and masters acoustic and classical music too!

About the Recording & Mixing podcast channel
On this channel you'll find shows packed with hints and tips about getting the most out of the recording, mixing and mastering process.
Find more shows at SOS Podcasts
Available on Apple Podcasts, Spotify, Google Podcasts or wherever you get your podcasts.