Column PA with digital mixer & app control
JBL's long-running PRX range has just gained a new member. The PRX One is a column-type PA system that pairs a 12-inch subwoofer base unit with a 12-tweeter line array. As well as housing the amplification (a 2kW Class-D affair), the base unit also hosts a powerful seven-input digital mixer with four mic/line inputs, two line-only channels, and a stereo music playback channel that can be fed via either a mini-jack or Bluetooth stream.
Internally, the PRX One takes advantage of technology from JBL's sister brands Lexicon and dbx to provide a range of digital effects, including reverbs, delays, EQs, dynamic processing and feedback suppression. This processing can be accessed either via the mixer's on-board encoder and menu system, or using a new app called JBL Pro Connect. The app provides intuitive touchscreen control over all of the mixer's features, as well as system-wide control when using multiple PRX One systems together. In the latter scenario, an XLR Link output lets you daisy-chain rigs, and you can even use the app to apply delays to column arrays for precise time alignment.
The PRX One is due to go on sale later this month, and is priced at £1599. We'll be bringing you an in-depth review in an upcoming issue of Sound On Sound.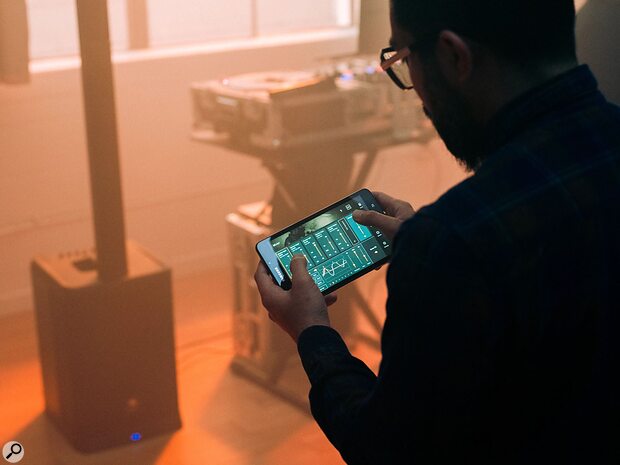 https://jblpro.com/products/prx-one