7 Tips For Creating Soundscapes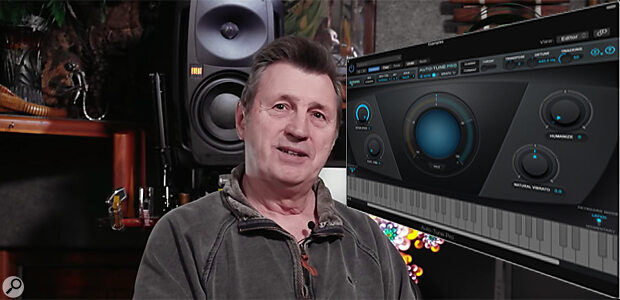 Auto-Tune may be a common plug-in for fixing vocal pitch, but in this episode Paul White explains the basics and demonstrates 7 tips to help you create a variety of alternative textured soundscapes.
Chapters
00:00 - Introduction
00:46 - Tip 1: Natural Sounding Auto-Tune
03:07 - Tip 2: Robotic Style Auto-Tune
04:27 - Tip 3: Adding Auto-Tune To Sends
05:12 - Tip 4: Controlling Auto-Tune With MIDI
06:17 - Tip 5: Creating Musical Soundscapes
08:55 - Tip 6: Using Auto-Tune For Double Tracking
09:47 - Tip 7: Using Auto-Tune On Pitch Bends
10:47 - Demo Showcasing Various Auto-Tune Techniques
Presenter: Paul White - Biog
Paul White initially trained in electronics at The Royal Radar Establishment in Malvern then went on to work with Malvern Instruments, a company specialising in laser analysis equipment, before moving into technical writing.
He joined the Sound On Sound team in 1991 where he became Editor In Chief, a position he held for many years before recently becoming Executive Editor. Paul has written more than 20 recording and music technology textbooks, the latest being The Producer's Manual.
Having established his own multitrack home studio in the 1980s, he's worked with many notable names including Bert Jansch and Gordon Giltrap. He's played in various bands over the years and currently collaborates with Malvern musician Mark Soden, under the name of Cydonia Collective. Paul still performs live claiming that as he has suffered for his music he doesn't see why everyone else shouldn't too!
Credit:
Vocals by Alice Rose Wild.

About the Recording & Mixing podcast channel
On this channel you'll find shows packed with hints and tips about getting the most out of the recording, mixing and mastering process.
Find more shows at SOS Podcasts
Available on Apple Podcasts, Google Podcasts, Spotify, Amazon or wherever you get your podcasts.