Residential retreat in Wales brings songwriters & producers together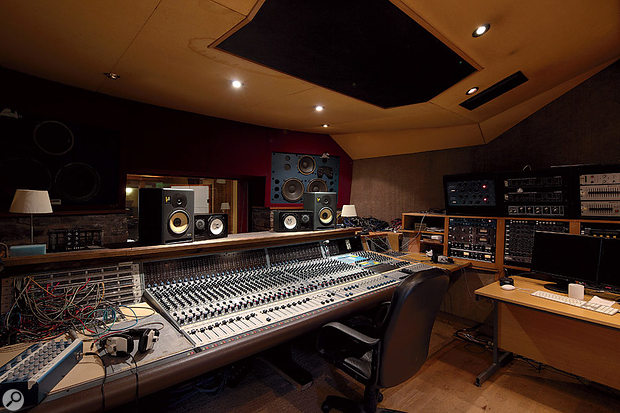 Coach House Studios in Rockfield, Wales, has played host to such artists as Sepultura, Simple Minds and Oasis — and it could soon be hosting you too, as part of a songwriting retreat set up by collaboration facilitators Pro7ect, who will be taking over the studio for eight days in September.
Two sessions are available — running from 7th-11th and 11th-15th — and this year they'll be hosted by producers Greg Haver (John Cale, Manic Street Preachers, Mel C and Catatonia), Stew Jackson (Massive Attack, Nick Cave), Gethin Pearson (Badly Drawn Boy, Mallory Knox), and event organiser and singer/songwriter/producer Lisa Fitzgibbon.
"The Pro7ect experience is highly collaborative and often results in a large volume of material being written and recorded in a very short space for time," Fitzgibbon says. "Participants work with the producers to write and record a track a day for three days. The teams are changed each day and every evening there is a feedback session where teams play the result of their day's work to the entire group."
Spaces are strictly limited, however, so applicants are advised to get their skates on. Each residential session costs £1595 and includes four nights' accommodation, three writing days, and three home-cooked meals a day. There will also be a one-day masterclass held on September 11th, which will cost £395 and includes lunch.
For more information, and to find out how to apply, visit the URL below.
http://www.pro7ect.com