BX3 and BX4 aimed at small studios, podcasters & streamers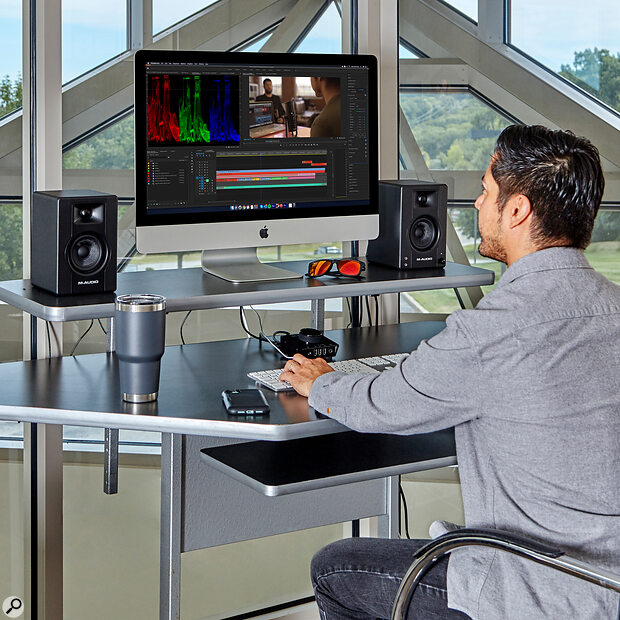 M-Audio have expanded their BX range of affordable monitors with two new compact models, which they're touting as being ideal for small studios, podcasters, game streamers and general media use.
Built into MDF cabinets, the BX3 and BX4 feature 3.5- and 4.5-inch Kevlar-coated woofers, respectively, and these are paired in each case with a one-inch silk-dome tweeter sited in a computer-modelled waveguide.
Both new models are powered by 120W of amplification, and feature both high- and low-shelving adjustment. The amps and controls are all situated in just one speaker of each pair, which send a powered output to its passive partner (a switch on the active speaker's control panel lets you determine which speaker is left and right).
The active speaker is also where you'll find the generous complement of inputs: stereo quarter-inch and mini-jack sockets are present, as is a pair of RCA phono connectors, and there's even an extra mini-jack input on the front for easy connection of mobile phones and the like.
Despite their low price — the BX3 costs £84.99, while the BX4 will sell for £99.99 — both sets of monitors will ship with a copy of Pro Tools First M-Audio Edition, and a selection of 20 Avid plug-ins.
https://m-audio.com/