Creating Real-world Dolby Atmos Content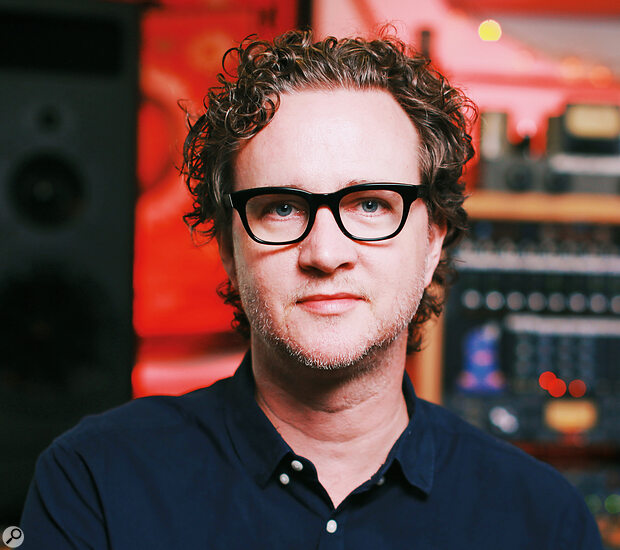 We talk to the people who are creating real‑world Atmos content, starting with Canadian super‑producer Greg Wells.
Greg Wells is one of the world's busiest songwriters and producers, with a stellar catalogue that includes names such as Dua Lipa, Ariana Grande, Westlife, Twenty One Pilots, Katy Perry, Mika, Pink, Rufus Wainwright and many more. He is both an enthusiastic convert to spatial audio and an early adopter of Apple's Logic as a platform for Atmos mixing.
To Greg, however, the notion of 'immersive audio' doesn't just connote a particular technical format. It describes the basic goal of music production, whether it's in mono, stereo or surround.
"I am very much a musician who has spilled over into getting very fascinated with the capture of music in a recording studio. I was always trying to capture that feeling of what it feels like to be in a band, or an orchestra, or even just accompanying a singer, or an instrumental soloist, because that's a very immersive feeling. When you're in a live venue, even if it's just a rehearsal room, it's immersive. It's coming from everywhere. It's bouncing off the floor, it's visual, it's the vibe you're getting from the audience and what the audience is feeling from the performers. It's not just sound waves, it's all kinds of stuff flying around. And I don't have names for all of that information.
"As a musician and as a fan of music, but also as a music maker, Atmos is the closest I have felt to listening to recorded music where it feels like I'm in a situation like that, where I don't feel like a lot of the data's missing. If you close your eyes and you listen to a great Atmos mix, there's just nothing like it.
"I want people to close their eyes and feel like they're in a dream state when they're listening to music. That's my ultimate goal. That's what my favourite records do to me as a listener. For me, it's about transcending the entire experience. I don't want anyone to even notice the speakers. I don't want anyone to even think about the physicality of there's a kick drum, or there's a whatever, or they used that microphone, or that we're in B flat. I just want you to feel a thing."
Greg Wells' journey into Atmos mixing has been guided by two factors. Although he's a long‑term Pro Tools user and still does his stereo mixes in Pro Tools, the streamlined Atmos implementation in Logic aligns with his musician's intuitions. Coincidentally, the need to transfer projects between the two environments is not an issue, because industry trends mean he's already creating the necessary stems for other reasons.
"All record companies around the world were basically saying, 'You've got to make your stuff work on TikTok.' And so most artists I was working with would say, 'Can I have stems for my songs so I can do my own little 15‑second versions of different things and create little social media clips?' And they're great at it. Record labels quite often will hire third‑party companies whose only job is to check that the result of all the stems being played together sounds like the final mix. And if it doesn't sound like the final mix, they will...
You are reading one of the locked Subscriber-only articles from our latest 5 issues.
You've read some of this article for free, so to continue reading...
Log in - if you have a Subscription you bought from SOS.

Buy & Download this Single Article in PDF format

£1.00 GBP

$1.49 USD


For less than the price of a coffee, buy now and immediately download to your computer or smartphone.

Buy & Download the Full Issue PDF
Our 'full SOS magazine' for smartphone/tablet/computer. More info...

RECORDING TECHNOLOGY: Basics & Beyond
Claim your FREE 170-page digital publication
from the makers of Sound On Sound — CLICK HERE